.::Linkware::.
These are all linkware, meaning that in order to use these, you must provide a link back to me at http://www.roseyposeypixels.com If you haven't already, please read my
TOU
before downloading. Thanks! Enjoy!
::Free Fonts::
These fonts were made just for fun and I thought I would share. The pixel fonts are the only freeware items on my site (meaning that you do not have to link back to me if you use them). Please be sure to read the terms of use in each file for terms of use.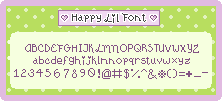 ::Color Palettes::
I was playing around with colors the other day and made some color palettes to share. These would be good for making gradients or just pixel shading. Feel free to use them as you wish, though! You do not have to link back to me if you do. :)
::Desktop Wallpapers::
These I made mostly for myself - for fun, but then I thought maybe someone else might love wallpapers as much as me :) Please do not use for anything other than your own desktop wallpaper and please do not redistribute in any way.
I only have one size at this time but you may resize them for your personal use. You will find the newest wallpapers are at the top. The bee wallpaper zip includes six different colors and is in size 1600x1200. :)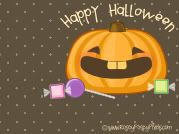 Sigtags/Decorations
These may be used as site decorations or in your emails, as long as they are accompanied by the link to my site. Please click on the image to open it in a page where you can right-click and "save as" to your hard drive.